New Product: FlashboxX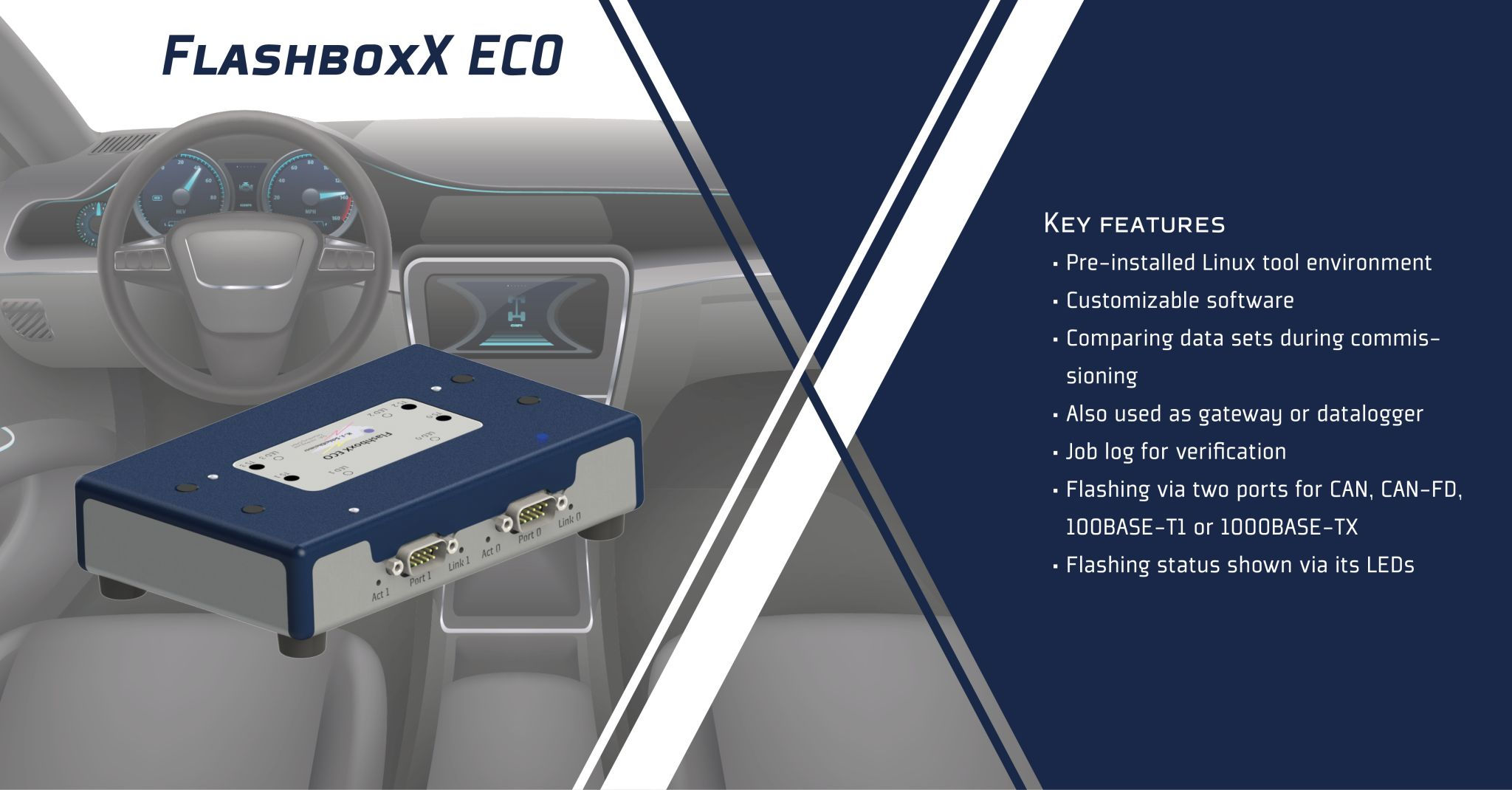 We're excited to officially announce that our FlashboxX ECO, developed in cooperation with Schleissheimer GmbH, is available to order.
The FlashboxX ECO is an efficient, intelligent hardware device which can flash ECUs easily and independently of specialists. Due to simultaneous flashing of two ECUs with one device, energy, time and money are saved.
FlashboxX ECO has a pre-installed Linux tool environment that allows you to flash control units, for example, in accordance with the VW standard. It can also be used for tasks such as comparing records or logging data.
A log is created for all tasks, which can be used for checking later.
The software can be customized to meet the individual requirements of the customer. You can either do it yourself using our documentation and installing your own environment on FlashboxX, or you can hire us to do it.
If you are interested, send a request via our contact form.
↑