Get to know us
Data and facts about us
In 2013 Embedded Solutions (EmSo) was established in Tula (Russia) and 2017 in Minsk (Belarus) as a nearshoring subsidiary of the Schleißheimer Soft- und Hardwareentwicklung GmbH. The Schleißheimer GmbH, founded in the 1993, engages more than 40 employees today and these are complemented by around 30 employees of Embedded Solutions.
Together with international and national cooperation partners, a team of over 100 employees is created. This team works on the automotive software of customers like Volkswagen, Daimler, Porsche and Audi, including the areas embedded software development, software tool-development and software testing. EmSo was founded for the establishment of a competitive advantage through cost reduction and the acquisition of competent software engineers. The profitable teamwork is favored and relieved by the remote workstations in Germany. →
Our business objective is to be a reliable partner for our customers. We can offer a wide spectrum of cost-efficient services. In addition, we are anxious for a constantly adaption to the changing requirements of our customers. In this way we want to convince our customers through reliability, competence and quality.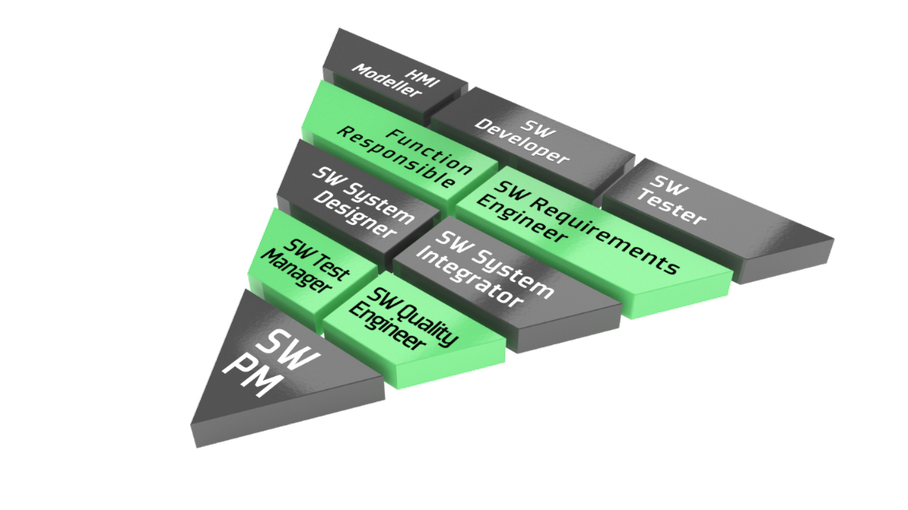 We work in an area of tension of appointment, quality and costs. To achieve great and ambitious goals in these conditions, a professional team is needed. Similar to the teams that compete for the World Cup, everyone masters his job like a standard situation. So, everyone knows their own position and that of their colleagues blindfolded and stands in for the other as well. These teams are characterized by expertise, professionality and commitment to success.
"Talent wins games, but teamwork and intelligence wins championships" – Michael Jordan
That's what makes us unique/ That defines us
"Make the impossible possible, the possible simple, and the simple elegant." – † Moshé Feldenkrais
According to this motto, our daily work gets defined. The basic requirement is to work carefully and as faultless as possible to ensure quality. To make this possible, process models for software development have to be met meticulously, customer requirements have to be carefully analyzed and scrutinized and test specifications have to be made. Included test cases specify, according to which criteria a module, a feature or a system must be tested. Occurring errors have to be analyzed in detail to eliminate possible interdependencies or errors in the system design.
At the total operation, efficiency and automation are groundbreaking for us. In this regard, "tooling" is an important cue. Present and periodic problems are examined and solved through the development of new tools. This automates processes and ensures an efficiency-raising and effective work. A permanent continuing education of the employees through trainings contributes to the efficiency and is therefore fundamental for us. For this reason, no one is left to his fate, so that even motivated career changers are being supported and well trained.
Why Embedded Solutions?
Embedded Solutions is a subsidiary of the already 25 years well-established company Schleißheimer Soft- und Hardwareentwicklung GmbH which educates employees as well as students and trainees in their activities. The employees of our projects are a part of an international operating team that spreads worldwide. But the current main departments are in Germany, Belarus and Russia.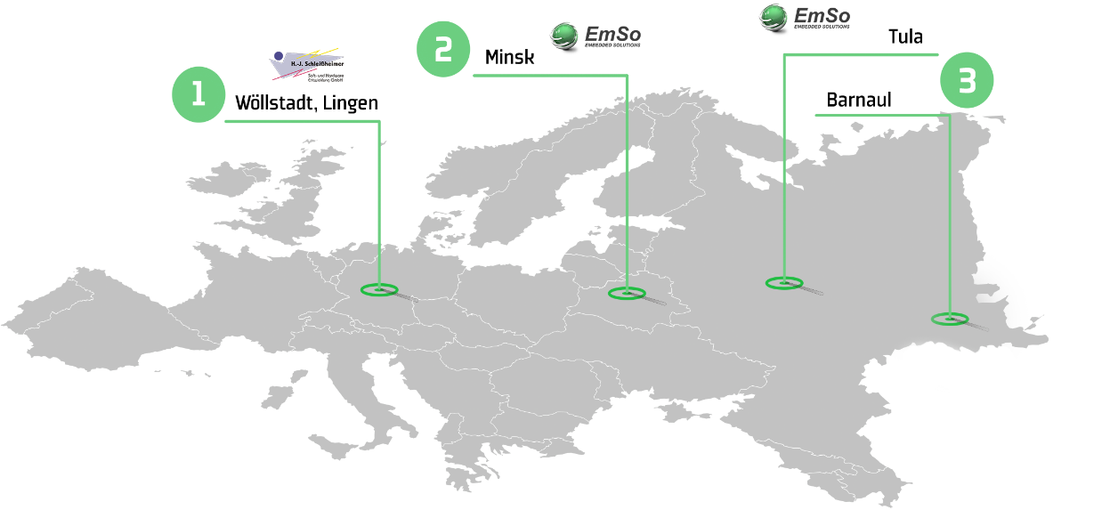 To expand this team, we offer you the chance to get a long-term employment in an innovative and future-proof market. For every passion we have the right job at the ready which could represent the cornerstone for further carrier opportunities. We don't measure you according to your previous activities because they are of secondary importance. More interesting for us is to know which goals you want to achieve and how motivated you are.
To be confronted with tasks and challenges and to fail is tolerable too because this is the only way to achieve progress; according to the motto: One step back, but then two forward! Our committed team will accompany and actively support you on your way there as well as it will help you to expand your knowledge. So, you can finally become an architect of the future!
↑